Hp Probook 430, 440, 450 and 470 review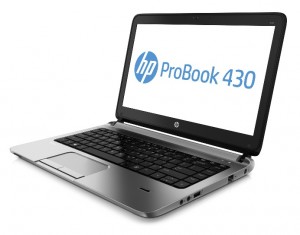 HP Probook range targeted specifically for the mid range small to medium business, All unit come with dedicated and integrated graphics, large hard disks (no SSD although this can be easily swapped out) .
Spill resistant keyboards, nice overall look.
We've had many of these come to the shop, being somewhat of a "go to" unit for customers who want a good/great Laptop for accountants, architects (runs autocad quite nicely – although not REVIT – for these you need the big brother zBook) .
The HP probook 470, being a 17″ machine, is called our "desktop replacement" unit sharing the same sort of heavy lifting power of modern high end desktops but using WAY less power. In fact, these run on around 90 watts (at full power) compared to average desktop that runs 500-600 Watts. I've recently replaced ALL the desktops in my abode with these units and notice appreciable lowering of my monthly power bills.
Pro: Nicely built unit, solid, fingerprint resistant, left and right mouse buttons, great all around machine if you're the kind of person that doesn't changeover but once every 5 years.
Cons: Screen resolution is not as good as it should be – the whole range is HD – 1366×760 (except the HP 470 17″ which is 1600×900) – HP's stupid set of tools for drive encryption, password protection and theft recovery – bloated and annoying – particularly drive encryption which seems to slow down the unit miserably (particularly when using the 5400rpm spin drives). We routinely uninstall and suggest most customers do also. Norton is also a pain however, some people like it. Battery life is around 4 hrs although this is common to all larger processor units.
The bigger sister to these units HP 600 series and HP Elitebook 800 series is reviewed also