Hi all,
just a quick note to tell you about the new Lenovo X1 Carbons we have in the shop – from the outset, other than the processor being the "5th generation" intel processors, not much has changed except for the function key strip across the top which has changed from the adaptive LCD type, press and cycle through functions (which I thought was really cool) to the multi purpose keys that have different purposes in combination with the Fn key.
Using functions keys myself (we use as much Linus around here as windows) is a real issue but fixed through BIOS where you can change the default button functionality on boot.
All in all, there is really little difference in the Gen 2 versus the Gen 3 – estheically identical in almost all things that matter.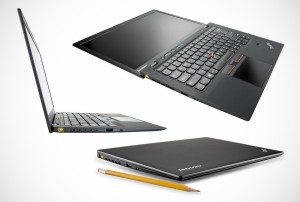 Still a great machine though and lots of very cool customer reviews.
Regards, the team at Notebooksrus
if you need any more information, call us (03 9417 1300 or come into the shop and play with one.