Think Pad 8
The ThinkPad 8 is designed for the Business User. It's sleek and compact design makes it tailored to the user who needs to be able to have the ability to bring their work where ever they go. The Lenovo ThinkPad 8 Tablet has the highest resolution screen and is the best performing 8-inch Windows 8 Tablet of its size. It has a USB 3.0, mini HDMI port and 8 hour battery life, making it a worthy machine to use for video conference calls, on its own or the ability to hook up to a bigger screen. With wireless Bluetooth connectivity you can connect a Bluetooth keypad and mouse to make it a fully functioning laptop.
Key Features:
Extremely mobile unit weighing only 430g and lasts eight hours on a single charge
Full HD Display with 10-finger Multi Touch screen.
Loads of internal storage, 64GB of Storage SSD
Uses the windows 8.1 pro operating system.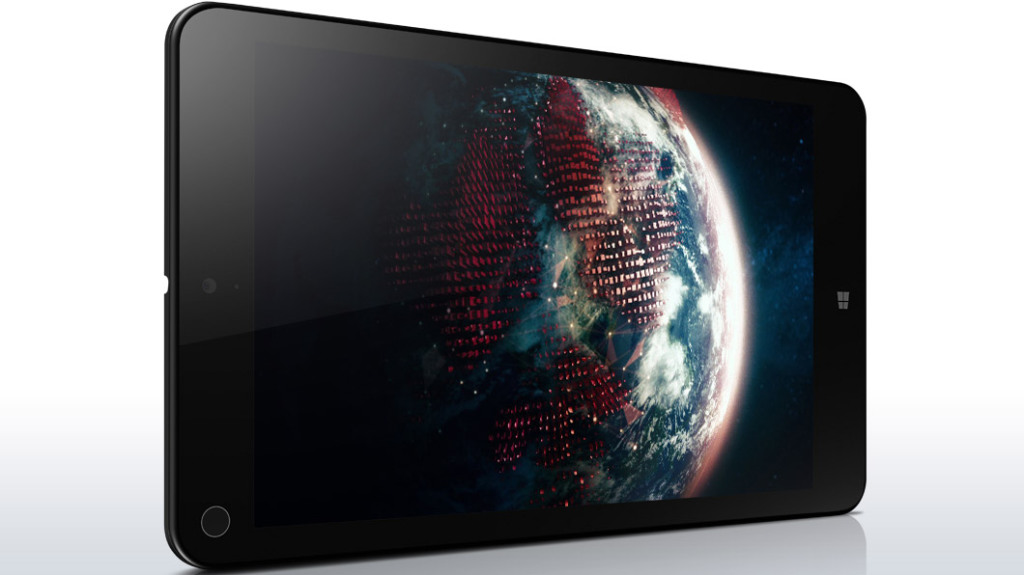 Pros:
-Uses Windows 8.1 operating system which is perfect for the Business User as the tablet can be used as both a tablet and computer.
-Highest quality resolution screen out of any tablet this size.
– Very light weight and sleek with the functionality of a Laptop and PC.
Perfect for the Business user.
Cons:
-Can connect external keyboard and mouse, however only via the wireless blue tooth connection.
– No additional separate mini-USB port